Hello and welcome to Butterfly Oilers and Young Living Essential Oils.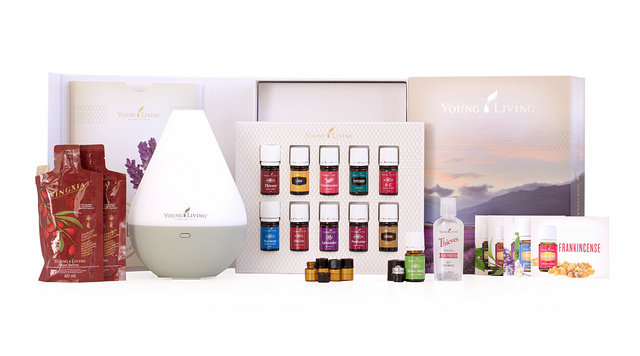 We totally love these oils and are confident you will as well. Each bottle is filled with it's own piece of magic that helps to support and soothe your body and keep you above the wellness line.
To join my team you will need my member number which is 1581324 (Laura Harwood) and click on here to activate your account.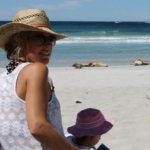 Each product you choose from Young Living is another product closer to a chemical free home and a family above the wellness line. We love the wellness line and staying above it is easy with the best quality products you can get. We are so excited that you found Butterfly Oilers and Young Living essential oils.
Young Living is one of the most authentic businesses with the transparency that is second to none. If you go and have a look at their Seed to Seal guarantee which no other company can offer.
The way to start is with a Premium Starter Kit. There are 3 kits with diffusers. The diffusers are Bamboo, Dewdrop and Aria. Have a look at the diffusers here so you can choose the right diffuser for you and your family. These beautiful kits contain 5ml bottles of our Premium Essential Oils Collection – Lavender, Peppermint, Lemon, Copaiba, Frankincense, Thieves, DiGize, Purification, PanAway, R.C. and StressAway. You can learn more by going to our oils page to see both the single and the blends.
You could also choose to start with the Healthy Home Premium Starter Kit or the NingXia Red Starter Kit. You can look at these kits here.
What happens if I want different Oils to start?
That is simple, choose the oils that you are most drawn to and we simply add the Basic Starter Kit to that order.
However, as Young Living is so generous if you purchase 300PV of product upon joining you will receive free the Premium Starter Kit with Dewdrop diffuser. As well as all the bonuses (which change monthly) at 190PV, 250PV and either 300PV or 320PV. There are times when new members join using this method and end up with as many free oils and products as they have paid for. Let us help you with this if you would like to make a big first order.
Frequently Asked Questions
Do I need to have a monthly order?
No you don't you can join Young Living as a wholesale customer and purchase 2 times in the year to keep your membership.
Now if you are a wholesale member you miss out on so many wonderful items on the Essential Rewards program. Have a look here at what you get being on the Essential Rewards Program – Essential Rewards gift guide and Essential Rewards made easy.
Is there a need for me to sell to others?
No there is not a need for you to sell to anyone.
Here is the thing. Most of us start off simply to care for our own families. The magic happens and then you can't help but share. You see you will want the same for your friends and extended family as what you have found for yourself and your family. You will be known as a distributor, however, that is so it is an easy process for Young Living and the account activation up process. When you activate your account it is either wholesale (distributor) or retail. When you activate your account and become addicted just like Butterfly Oilers team, you will simply share because that is what you do when you find something as amazing as these bottle of magic.
What do I need to do to keep active?
When you active your wholesale account with Young Living with a Premium Starter Kit you are paying for a lifetime wholesale account with Young Living. Young Living asks you to keep your account active by placing a minimum of 2 orders of only 50pv a year in products.
This is the best way to get started
Step 1
Starting on the Premium Starter Kits is the best way to start with Young Living. To get started go to the member who introduced you to Young Living click on their link. It will take you to a new window
Step 2
Then make sure you have their member ID as your My Sponsor ID and Enroller ID
Step 3
From there check the details on the new window and click continue
Step 4
Fill in all the details and remember to write down your Sign-In Information so you can get back into your account.
Step 5
Once at this point choose what you would like to start your Oily Journey with:
| Item No | Product Description |
| --- | --- |
| 546302 | Premium Starter Kit with Dewdrop Diffuser |
| 546402 | Premium Starter Kit with Bamboo Diffuser |
| 546502 | Premium Starter Kit with Aria Diffuser |
| 21253 | Healthy Home Premium Starter Kit |
| 565002 | Premium Starter Kit with NingXia Red |
| 21368 | Culinary Oils Premium Starter Kit |
| 21394 | Culinary Oils Basic Starter Kit |
| | Premium Starter Kit with Rainstone Diffuser – Available October, 2017 |
If you are looking to customise your first order to reach 300pv you will qualify for the Premium Starter Kit as well as that months bonuses for free.
If you would like support or have questions around your first order please text me on 0499 181 396.
You could have a ZytoBioScan if you are near one of the team members that provide these. It is a conversation with your body and it is very powerful. A great way to use this amazing offer to get started. Click here to see who in the team is close to you to book your ZytoBioScan.